How a computer programmer changed the lives of dairy farmers around the world

25 years ago, Keith Sather, Founder of KS Dairy Consulting, had an idea he couldn't stop thinking about. It was the ability of dairy farmers to use data to make critical decisions on their farms. He envisioned farmers knowing exactly how much feed they were giving their cows and the ability to mix the rations accurately. In order to execute his idea, he needed a computer programmer, someone who could take his concept and make it a reality.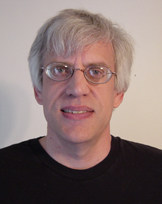 Bob Walker became the pioneering programmer for Feed Supervisor. He was the right man for the job. He was patient, paid attention to the details, and demanded perfection. In the development stage, he tested the software at a dairy farm, ensuring what he was creating would work for the farmer and their daily operation. He would take the information he was learning and program it for different scenarios that he observed. It was a trial-and-error process that ultimately brought about Feed Supervisor, and the ability of dairy farmers to track their feed inventory. What once was an idea indeed became a reality. Sadly, Bob passed away a few years ago, but his legacy lives on. For the past 25 years, Bob's work has impacted the profitability of dairy farmers around the world. Bob Walker was the critical link between an idea and a fulfilled dream.
Programmers are still an essential part of the work we do at Supervisor Systems. As technology advances, it is important to update the capabilities of our software to meet the current needs of our dairy farmers.
With our latest software updates, we brought on a new team of programmers. They identified our customers' current needs and have worked on updating the system to improve efficiency and operational needs. These updates include a new look, web capabilities, and report scheduling.
The software upgrade will have a new look. The buttons will work the same as they always have but with an updated look. This allows touchscreen optimization for utilization on your phone and tablet.
One of the biggest changes is cloud capabilities. Feed Supervisor will now be accessible remotely from any device. While the data itself will stay on your farm, you will have the ability to access the data remotely and can manage your farm from other locations. This includes access to daily entries, ration modifications, reports, and more.
Another change that will improve efficiency is the report scheduler. This capability allows you to schedule a report to run automatically, allowing you to get information where you need it, when you need it. You can schedule a report to be printed on a specific day or time and sent directly to your printer or email, so you have the report when you need it for decision-making.
Data collecting is a reality of dairy farming today. With so much information available, it becomes critical to use that data to drive important decisions on your farm. Supervisor Systems will continue to work hard to make your daily life easier. By creating software solutions, we get you the information you need to make the best decisions for your dairy.